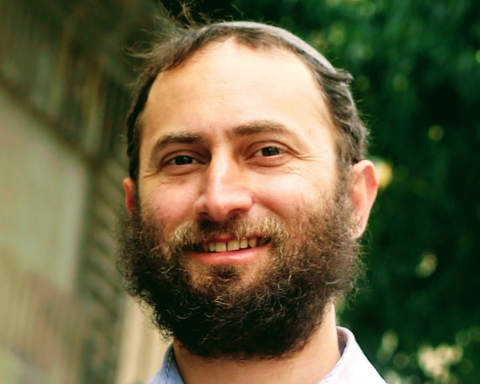 An Inside View on Eco Bible.
What can the Torah say about ecology? As people face huge ecological challenges — including growing hurricanes, floods, fires, and plastic pollution — this workshop with the Eco Bible author dives into this question. Drawing on 3,500 years of religious ethics, the workshop will explore how Jewish teachings embrace care for God's creation as a fundamental and living message, and call for action.
From Eden to Sinai – the Jewish places in relationship to creation.
The  urban professional Jew has become an icon for being Jewish in modern times. But in the Bible, we are first and foremost gardeners, herdsmen and farmers. Can there be meaning and guidance in these practises and images for us today? And what about the desert, so central in the Biblical tale about forging a relationship between G-d and man? Yonatan Neril and Anita Goldman try to elucidate some of the biblical metaphors for how to be Jewish/human and if they can be meaningful for us today.
—
Rabbi Yonatan Neril founded and directs The Interfaith Center for Sustainable Development and its Jewish Eco Seminars branch. He completed an M.A. and B.A. from Stanford, and received rabbinical ordination in Israel. He speaks internationally on religion and ecology, and co-organized ten interfaith environmental conferences. He is the lead author of four Jewish ecological books, including Eco Bible: An Ecological Commentary. He lives with his wife, Shana and their two children in Jerusalem.