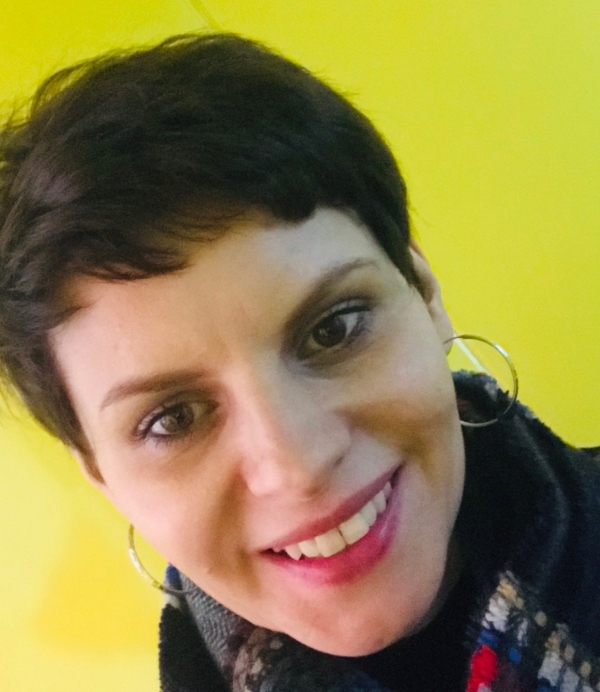 The Cities of Exile: SY Agnon (in the Polyphony of Readings)
A Dialogue Between the Writer Yevgenia Senik, Maryana Maksymyak – Program Director at the Agnon Literary Centre, and Literary Scholar Ula Chowaniec
The session offers three short presentations on the reading of SY Agnon. Yevgenia will talks about Agon as her literary inspiration, Maryana will present the birthplace of Agnon– Buchach, and Ula will talk about Amos Oz's opinion of Agnon. Within the presentation the intertextual contexts of poetry of Nelly Sachs and Czesław Miłosz will be mentioned. Yevgenia, Maryana and Ula invite to this assembly of voices (a polyphony) on literature, national contexts, geopolitical changes.
You Do Not Need to Know Yiddish to Read this Yiddish Poetry! Irena Klepfisz: a VERY QUIET REBEL
Presentation of the poetry and writing of New York-based poet, Irena Klepfisz (born 1941 in Warsaw Ghetto). She has developed her own poetic language where English and Yiddish languages. She is also a poet who openly came out in the 1980s and she is believed to have introduced the word "Lesbian" into the Yiddish language. Moreover, for years she writes about the notion of Jewish secular Identity. Ula Chowaniec will present samples of Irena's poetry and the main standpoints on the above-mentioned themes.
–
Ula Chowaniec is a literary and cultural scholar, AFM Kraków University and the University College London. Now, student of Modern Jewish Studies as the Amos Oz Fellow at Paideia (2019-2020), Stockholm.