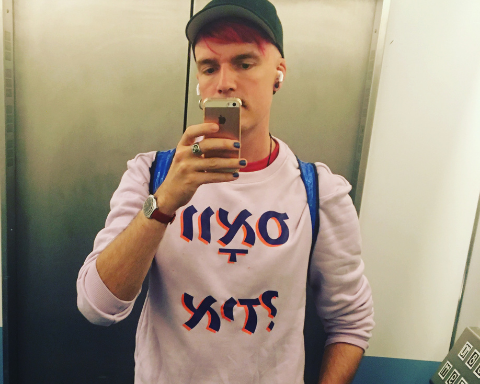 Moderating: The hidden autobiografies of Vilna.
Meet Miglė Anušauskaitė, a researcher from the National Library of Lithuania, in conversation about the unique documents, thought to have been lost during the Holocaust, and rediscovered in 2017. Among the Yiddish documents are the autobiographies of Jewish youth, submitted to the YIVO autobiography contests of 1932, '34 and '39, varying from the prosaic to the poetic, touching upon everyday life, conflicts with religious parents, experiences of first love and many other topics.
—
Tomas Woodski is a cultural worker and proud Yiddishist based in Stockholm. In 2019 Tomas wrote an essay on the autobiographies and had the great honour of reading a few of the biographies at the National Library in Vilnius.