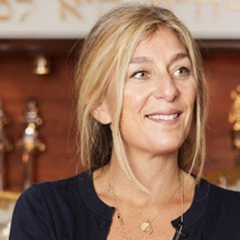 21 oktober, 2018
Havdalah. Endings and Beginnings
Asking Permission to Change the World?: Living as a Jew in our times?
Part text, part conversation on how to draw meaning and guidance from texts to live a contemporary Jewish life now. When we are called to respond to a challenging and challenged world, what do we need?
–
Rebecca Birk is a rabbi to Finchley Progressive Synagogue in London. FPS is affiliated to Liberal Judaism. She also supports Progressive Jews Stockholm, and has done so for the past 18 years. She is an occasional broadcaster for the BBC. She is particularly proud of the successful campaign she led to settle 50 Syrian refugees into her local borough in London and the continuing relationship with the families.