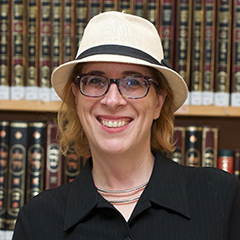 Sexuality and Sanctity: Is it Possible Today?
Traditional religion believes in heterosexual marriage. Can you build a Jewish sexual ethic if you do not fit into that model? What do Jewish texts have to say about creating positive sexual intimacy? In a tinder-ized world is it still relevant?
The Channukah Story: Historical Fiction or Spiritual Narrative?
We will examine the classic well known story about the oil burning for eight nights and find out how Jewish narratives take on meaning and where our light in the darkness really comes from.
The Waters of the Mikva: Do They Really Purify?
Women have been using the ritual bath to cleanse from menstrual impurity for thousands of years. How do modern women feel about this very ancient ritual? What are some of the challenges that women like myself who answer questions about sexuality and intimacy are hearing from the men and women who are bound by these Jewish laws?
–
Nechama Goldman Barash is an Orthodox Jewish feminist who has spent the last 30 years studying Jewish texts that have traditionally only been studied by men. Her areas of expertise include Women and Judaism and Jewish Sexual ethics. She teaches at the Pardes Institute, a non-denominational Beit Midrash in Jerusalem and in Matan, a women's yeshiva. She participates in interfaith dialogue through an organization called Roots, based in Gush Etzion, close to where she lives with her family.