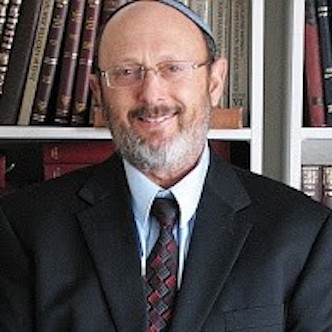 Rabbi Dr. Joel Zeff holds a bachelor's degree in Hebrew language, a master's degree in Jewish history, and received rabbinic ordination from the Rabbi Isaac Elchanan Theological Seminary of Yeshiva University. He has served as the spiritual leader of congregations in Los Angeles and Sacramento.  The Zeff family moved to Israel in 1994 where Rabbi Zeff has held senior positions in the field of yeshiva education. Concurrent with his rabbinic work, he has completed a doctorate in pastoral counseling and advanced training in TEAM-Cognitive Behavioral Therapy, exploring the interface between psychology, spirituality, and ethics. Rabbi Joel and Donna Zeff are the proud parents of nine children and grandparents to eleven. Rabbi Dr. Zeff is well known as an unusually gifted speaker and teacher, and a compassionate, wise, and skilled pastoral counselor.
Eclipse or Apocalypse: Tradition Confronts Science"  
Last summer, a swath of North America experienced a total solar eclipse.  The ancients believed this to be an ominous omen.  What is the Jewish attitude towards this phenomenon? Join us as we wrestle with the thorny issue of the relationship between Torah and science.
Deuteronomy and the Challenge to Mosaic Authorship"
The last eight verses of the Torah describe the death of Moshe. The Talmud asks: How could Moshe be alive and write 'And Moshe died…'? We will examine the different ways this passage has been explained by the commentators and then conclude with a truly profound Kabbalistic analysis offered by the Vilna Gaon. The Vilna Gaon's insight will forever change our understating of the origin of the Torah and its power.
Think Good and it will be Good: Rabbi Kook on Coping with Failure"
Rabbi Kook is widely viewed as the greatest mystically-rooted rabbi of the early 20th century. His difficult, but profound, teachings shed much light on the struggles we confront in rethinking our perspectives on life's struggles. Join us for a fascinating and deeply relevant exploration of the reframing of 'failure' as 'success.'