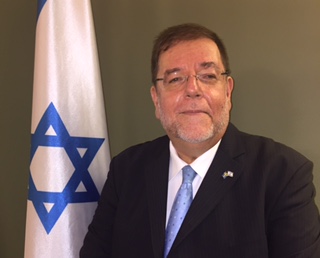 28 oktober, 2018
Israels ambassadör i Sverige
Vad gäller nu? Ett samtal med Israels ambassadör i Sverige med Herman Melzer.
–
Ilan Ben-Dov is the Ambassador to Sweden since 2017.
Ambassador Ben-Dov has held several senior positions in varying departments of the Israeli Ministry of Foreign Affairs. He has also served several times abroad and has previously been the Chargé d'Affaires to Austria, Ambassador to Singapore and most recently the Head of the Department for Western Europe at the Ministry of Foreign Affairs in Jerusalem.