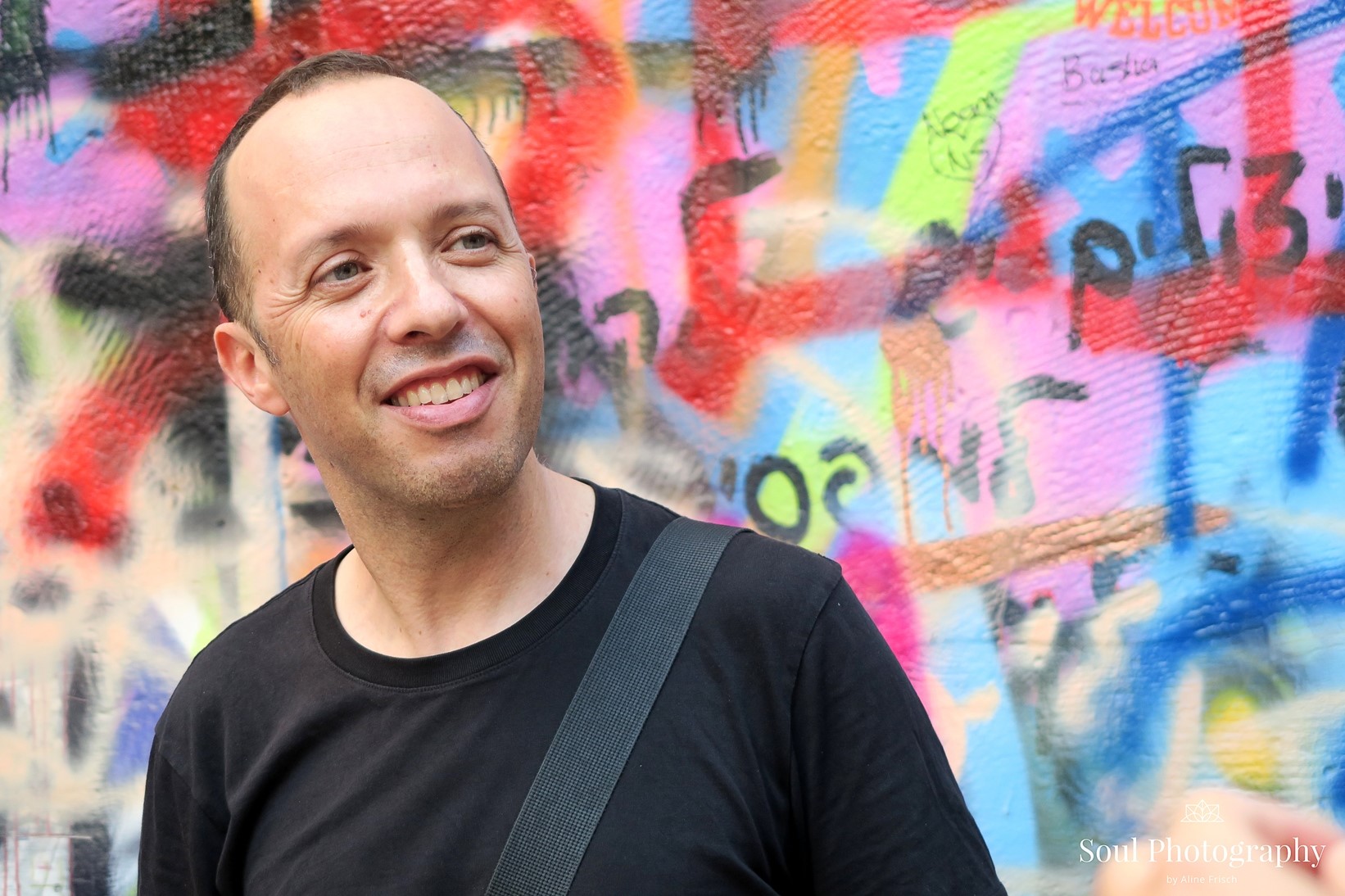 The writing on the Wall: A Hebrew lesson through street art
A virtual walk through Tel Aviv, where we'll decipher textual graffiti, lost pet ads, stickers and manhole covers, and try to make sense of them. What's happening to modern Hebrew these days? What can we learn from these example about contemporary Israeli culture?
How to curse drivers in Hebrew – A late night session
This uncensored session is about modern Hebrew curse words, their origins, usage, with lots of examples from textual graffiti, stickers, and TV shows. Together with Guy, we will learn how to pronounce swear words and how to use intonation to get maximum impact.
Adults only – harsh language.
Gender in Modern Hebrew: From Haverimot to WAZE
Gender is a hot topic all over the world nowadays, including in Israel. With examples from social networks, textual graffiti and pop culture, we will talk about new ways Hebrew speakers find to make their gender-based language more inclusive.
–
Guy Sharett, originally from Ashdod, Israel, has always loved languages. Today he teaches Hebrew in the Shanghai International Studies University in Shanghai, China. He has a B.A in Hebrew Language from the Hebrew University in Jerusalem and an M.A from the University of London. Guy speaks seven languages, including Arabic, Thai, Indonesian and Italian, and is the presenter of the Streetwise Hebrew podcast, where he uses examples from pop culture and songs to teach language and culture.