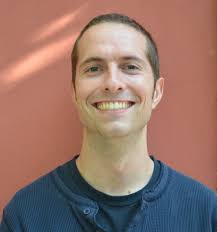 Millennial Judaism: Making Judaism Relevant for New Generations
Young Jews around the world today don't connect to Judaism in the same way as their grandparents or even their parents? What are some new innovations and revolutions happening in Israel – and around the world – to redefine, reignite, and recreate Judaism for the 21st century in new, secular, cultural and exciting ways?
–
Elliot Vaisrub Glassenberg is an American-Canadian-Israeli queer Jewish educator-activist. Elliot lives in Jaffa, Israel and serves as Director of International Content Development and Senior Educator at BINA: The Jewish Movement for Social Change. Elliot is a member of Neve Tzedek Masorti Congregation and the Daniel Centers for Progressive Judaism, and is co-chair of Right Now: Advocates for Asylum Seekers in Israel. Elliot likes languages, Jewish literature, human rights and ice cream.