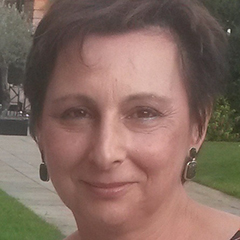 The Library of the Jewish People
Conceived over 50 years before the State of Israel was founded, the National Library (NLI) is the repository for the treasures and history of the Jewish people. This session will present highlights from the fascinating resources of the Library, much more than just books! Discover how the NLI's Collections reflect different Jewish identities and learn now you can be involved in telling the Jewish Story.
Add your piece of the story – The Jewish European Ephemera Collection
Tickets, flyers, invitations, menus, cards and programmes – these haphazard and transient printed materials 'accidental survivors' are known as ephemera, and provide a fascinating window into our daily lives. The NLI is collecting contemporary Jewish Ephemera in Europe, telling the story of Jewish life in Europe today. We will look into the future and see how today's ephemera will become tomorrow's historical treasures.
–
Caron Sethill is Progamme Manager Europe at the National Library of Israel (NLI), managing Gesher L'Europa, (A Bridge to Europe), part of the library's ambition to become the Library of the Jewish people worldwide sharing the NLI Collections in creative ways , and engaging people with shared interests working in Jewish settings. Caron was born in the UK, and came on Aliya in 1984. Prior to working at the NLI, she worked at the British Council, promoting connections between Britain and Israel.