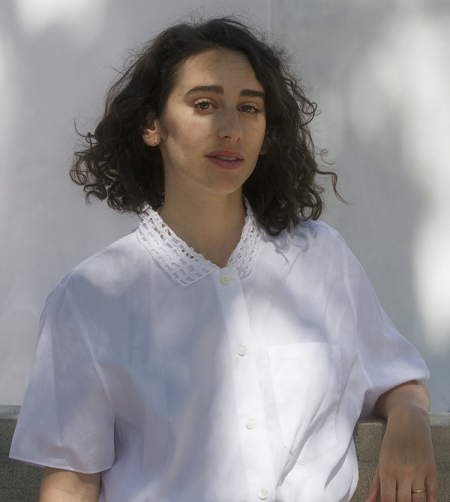 Portraying different Jewish identities – a conversation with the creator of "Unorthodox" Alexa Karolinski
"Unorthodox", the story of 19-year old Esty, living unhappily in an arranged marriage among an ultra-Orthodox community in New York, who decides to run away to Berlin, has intrigued audiences around the world. But why does a story about a secluded ultra-Orthodox group attract so many? And how does the series tell the story of being Jewish in Germany? Hear Alexa Karolinski talk about the making of the series, the reactions and how her grandmother's trauma of Nazi persecution became a cookbook.

Moderator: Anna Frey.
–
Alexa Karolinski (born 1984, Berlin) is a German-Canadian filmmaker based in Los Angeles. She has recently created the award winning limited series "Unorthodox".
Foto: Caleb Heller