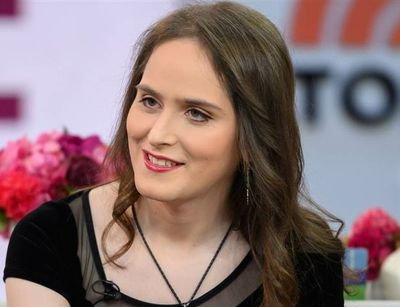 Abby Stein: BEFORE
Abby Chava Stein was born in Brooklyn, New York into a Hasidic family that traces their lineage back to the Baal Shem Tov. In her early twenties, after gaining the rabbinical smicha, she left her close-knit, hermetic community, pursued university studies, and in 2015 came out as a woman. In the first session, Abby will talk about the history and life of Hasidic dynasties, gender roles within the community, and Hasidic teachings that provide (surprisingly?) progressive insights into human nature.
Moderator: Katarzyna Andersz
–
Abby Stein: AFTER
She is the first openly transgender woman raised in a Hasdic community. In the second session, Abby will talk about her personal journey that led her to leave the community and embrace her womanhood outside of it. As a trans activist helping those who are still in the closet, she will also talk about the ways LGBTQ+ people can be celebrated within their communities.

Moderator: Katarzyna Andersz
–
Abby Stein is a rabbi, educator, author and activist. Raised in a Hasidic family, and in direct descendent of its founder the Baal Shem Tov; she was ordained in 2011. After leaving the Hasidic community, and coming out as a woman of trans experience, she has given 400+ speeches around the world, raising awareness on LGBTQ issues in Judaism, antisemitism, media, and more. Her book, "Becoming Eve", was published in 2019. In 2020 she was named one of The World's Top 50 Thinkers by Prospect Magazine.
Foto: The Today Show