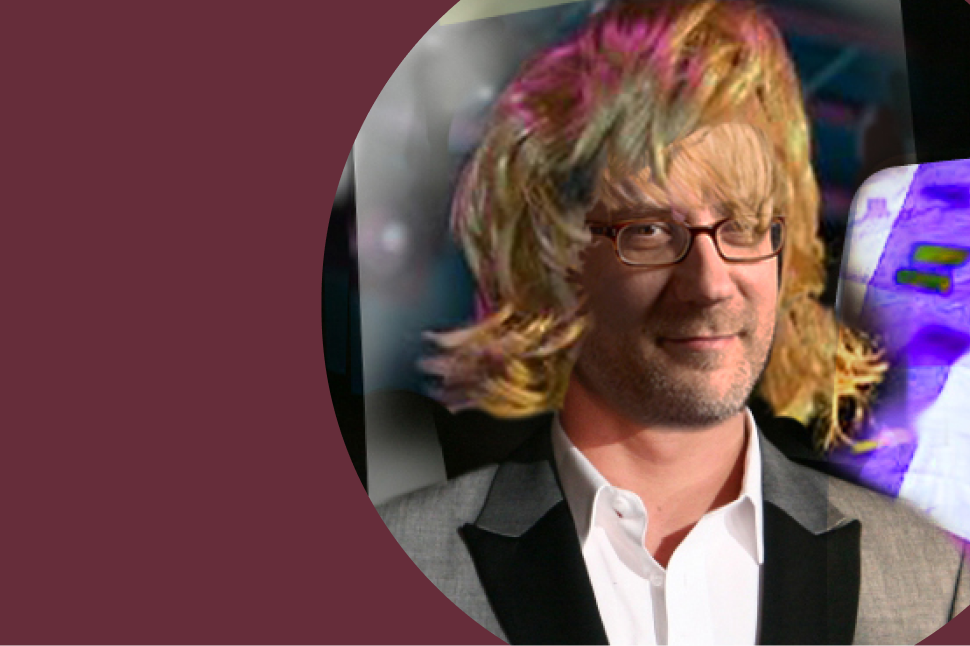 Since Israels debut in Eurovision song contest in 1973 the small country, that is not even in Europe, has out-sung, out-danced and out-kitsched all rivals. Re-live Israel's Hai's and Hora's on our Eurovision big screen. Sing-a-long with the Golden Boy whose Toy is not to be played with. Which Diva will win? Your vote will decide.
Session holders
Ben Gurion International (Uri Berkowitz), just like his chanteuse mother Orly, has been famous since he was young, winning Shiru-Shir-Negev regional-song-competition at youthful age of eight. Ben's dream Eurovision appearance almost came when he was joint seventh in Israel-Song-for-Europe-Contest. Ben has much fans in Israel but also in FYROM/Bulgaria. When not entertaining nation he is dental-assistant.
Angela Ripoff (Claire Straus) is a much admired and well-known British television journalist. Known for reporting, presenting the news and even hosting the Eurovision Song Contest. She occasionally presents the hit daytime TV show Cooking with Angela Everyday. Awarded the STD in the 1977 Queen's Birthday Honours List for services to ball-gowns. She has a species of arctic penguin named after her.
Foto: Okänt